We believe in people. The snacking, screaming, overthinking, real deal kind of people. Because real people make communities. And communities fuse us together and propel us forward.
But across the country, people are struggling to just get by financially, and our communities are vulnerable to risky financial behaviors and predatory lending practices that take advantage of a lack of financial education among American consumers.
The Facts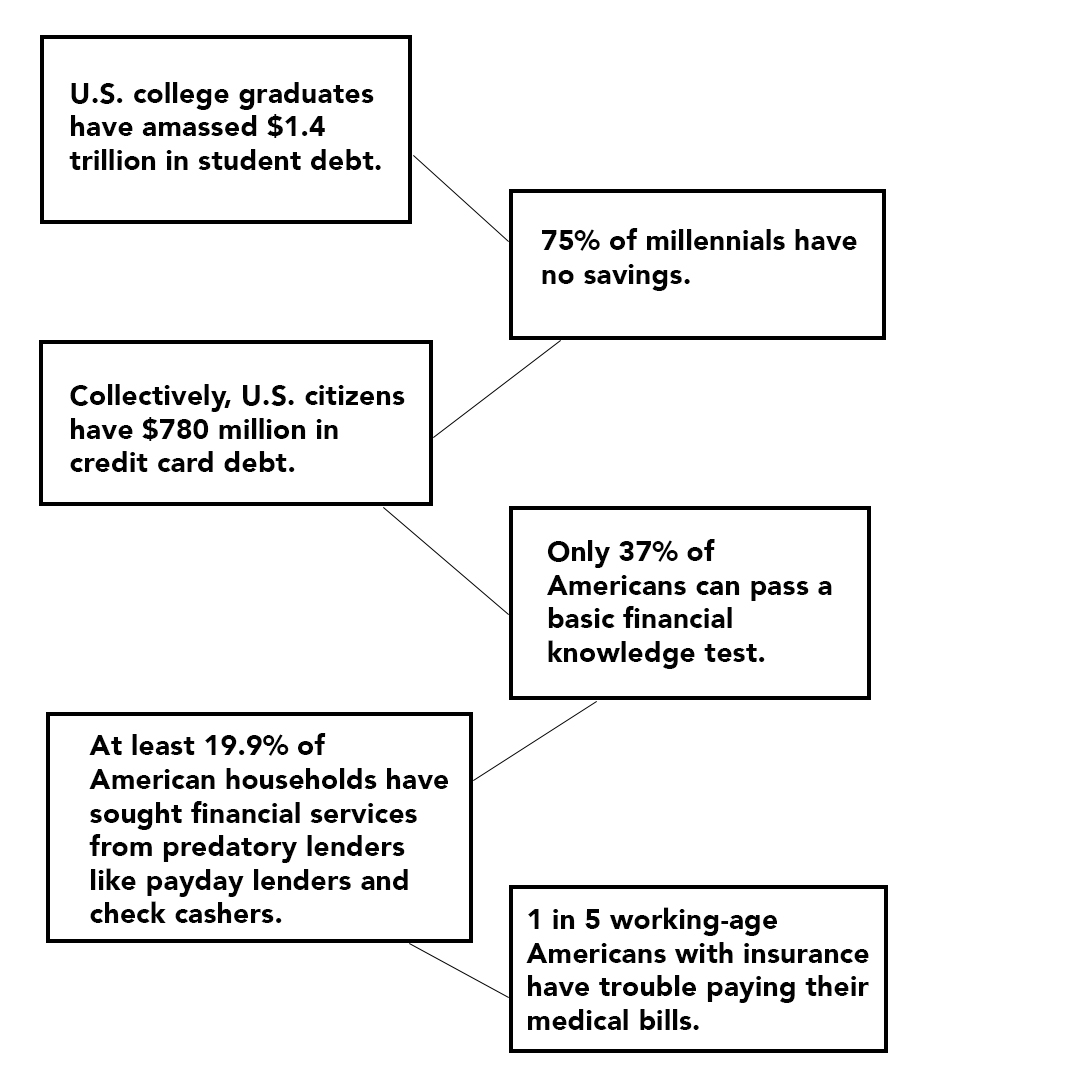 78%
of full-time workers in the United States are living paycheck-to-paycheck
Having witnessed the financial struggles first hand of so many Americans and their families, the credit union industry is taking a stand for change. CU Solutions Group, on behalf of America's Credit Unions, created Just Getting By, focusing on the stories of real people and the real challenges they endure. By sharing their stories – or by sharing your own – you help raise awareness about these issues. Beginning a conversation about financial hardship allows us to remove the stigma for those that are just getting by and empower them to seek the financial resources they desperately need.
Get Involved
Are you an individual interested in helping others by spreading financial wellness in your community?Make an Impact
Are you a credit union or other organization looking to make an impact?Make an Impact